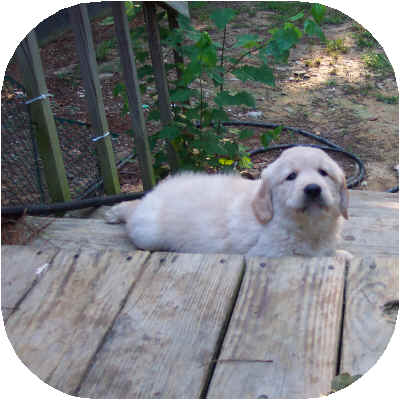 So you have a new puppy!! Congratulations!
Now, where do you start?
You have come to the right place. This website is packed full of information for new puppy owners.
I recommend that you take the time to visit the following pages on this website:
Busting the Myths - a short quiz to test your puppy knowledge! Loaded with information honestly addressing the myths and truths that have been passed down for generations about puppy training.
Training Articles - check out the articles on housebreaking, leash introduction, chewing and even how to pick the right school for your puppy! Make sure to look at the article on Puppy Do's and Don'ts.
Find a good puppy class. Puppies can and should start classes as early as 12 weeks of age! This is a very important time in their development and it should not be overlooked. To find a good trainer in your area, ask your veterinarian. You can also go to www.apdt.com for trainer referrals. You may also wish to check out my article on Selecting the Right Program and Trainer for You.