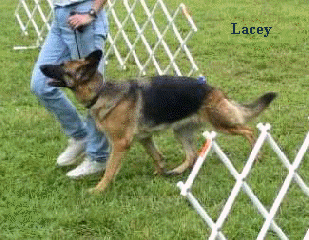 Training Articles
(See copyright notice below)
---
Housebreaking & Crate Training
Introducing a Puppy to a Leash and Collar
Raising 2 Puppies at the Same Time
The Importance of Early Training
Selecting the Right Program and Trainer for You
Keeping Your Dog Home (Containment Systems Pros and Cons)
Keeping Pinky Home (or how to deal with a fence jumper)
Remote Training Collars Should You or Shouldn't You?
For articles on types of equipment as well as additional training tips, please visit one of my very favorite websites: www.flyingdogpress.com
Copyright Notice: My articles are copyrighted and may not be used or reproduced without express written permission. This includes but is not limited to: websites, printed materials, newsletters, message boards, emails and any other type of reproduction. Permission is provided to websites to link to my articles on my website, but no reproductions on other websites are permitted. For permission to reprint, please visit my contact us page.
In order to pay for the cost of keeping this website up, I am now allowing ads on my site through Google. Please note that these ads do not necessarily reflect my views and should not automatically be viewed as an endorsement. Please read the following Privacy Policy regarding these ads:
Privacy Policy: We use third-party advertising companies to serve ads when you visit our website. These companies may use information (not including your name, address, email address, or telephone number) about your visits to this and other websites in order to provide advertisements about goods and services of interest to you. If you would like more information about this practice and to know your choices about not having this information used by these companies, click here.